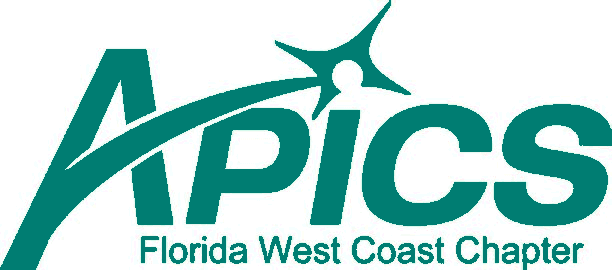 Company Coordinators 2007-2008
---
What is a Company Coordinator?

A Company Coordinator promotes APICS within their own Company by:
Defining the benefits of membership participation.

Explaining the certification programs and how achieving CPIM or CIRM certification is both professionally and personally rewarding.
Circulating the monthly Professional Development Program announcement and offering
to make the necessary reservations.
Posting schedules of APICS seminars and review courses and assisting with the registration process by maintaining updated registration forms and directions to the facilities where the programs are being offered.
---
---
COMPANY COORDINATOR PROGRAM


Company Coordinators act as liaisons between the Chapter Board of Directors (BOD) and fellow employees to help their companies derive maximum benefit from its APICS membership.



DESCRIPTION


The Company Coordinator is an individual dedicated to the professional and educational philosophies of APICS and represents the educational and certification needs of the employees within his or her company.

Company Coordinators disseminate meeting information, coordinate registration for programs and certification, and make membership applications available. They can make a significant difference in the success of APICS membership recruitment and retention in a company.

Most Company Coordinators probably invest approximately one hour per month coordinating and dispersing information within their organization. The program is voluntary and time requirements will vary depending on the size and membership of your organization



QUALIFICATIONS



Membership in good standing with APICS and the Florida West Coast Chapter
Attend at least 50% of Chapter Professional Development Meetings per year
Minimum of three employees at your company in the field of Operations Management
"Opt "In" to receive APICS email and correspondence
DUTIES
Provide feedback to the Board of Directors regarding chapter performance and your company's educational needs
Promote and distribute newsletters, seminar brochures, and other APICS literature to interested parties and key personnel
Be a key source of information regarding APICS within your organization
Assist with coordination of Chapter activities within your company as required
Volunteer (as time permits) to help with special activities such as:

Mentoring new members
Helping implement new programs
Assisting with suspended members
Representing the Chapter at sponsored events
Participating on Member retention committees
Donating promotional items from your company for APICS sponsored events
Participating in market research group to help identify key areas needing improvement
BENEFITS
Your name published on Chapter web site
Advanced notice of upcoming chapter activities
Recognition at professional development meetings
Company Coordinator Certification of Appreciation
Opportunity to network with Board Members and other Company Coordinators
Invitation to board meetings discussing chapter operations and the needs of your company
Select Company Coordinators for a listing of the current FLWC Company Coordinators. If you are interested in becoming a Company Coordinator, please contact , Director of Company Coordinators by email at .
---
copyright ©2007 APICS