Painting a Green Story


By Elizabeth Rennie

While working on the cover story for APICS magazine's upcoming issue ("Growing Green"), I wanted to read as many real-world sustainability stories as I could find. I sent an e-mail blast to 49 public relations contacts at various solution providers, inviting them to share case studies and general information on products that enable users to go green.

I was certain I would get an impressive response. After all, green is an incredibly popular topic right now, and more and more businesspeople are recognizing that sustainability not only helps Mother Earth, it also helps the bottom line. Thus, I was rather disappointed to receive only eight replies—and four of them were case studies on going paperless.

Don't get me wrong. Cutting down on paper is a wonderful way to save trees and reduce operating expenses. Everyone should be doing it. However, it's not exactly the most innovative practice. I was looking for the coolest new green trends and ideas, and 50 percent of the (only 8) respondents were giving me "going paperless"? I was not pleased.

It was around this time that I interviewed John Davies, vice president of AMR Research's Sustainability Forum. Davies gave me hope. "For a number of firms, there is so much they can do that they weren't paying attention to before," he told me, explaining that many business leaders are finally asking themselves what opportunities will be available in a world with such constrained resources.

"Companies are investing in what their new products are going to be so that they're the leaders five years from now," he said. "People are considering how to design products that will take advantage of this new situation ... For example, companies like Caterpillar are looking at how well their products perform with renewable, soy-based diesel instead of petroleum-based diesel."

This inspired me to put in a call to Caterpillar. John Disharoon, sustainable development manager, offered abundant examples of his firm's green initiatives, including conserving materials through remanufacturing, converting harmful gases into clean energy, generating greener power, and improving fuel economy.

"Certainly, we haven't identified all possible solutions or opportunities," he said, "but we are moving our business strategies toward sustainable development ... Caterpillar is expanding and creating new markets for our products and services by supporting incentives for technology development and deployment. And we're working with customers and other stakeholders to share technologies and best practices."

It was around this time that I read an article about Ford's use of green fabrics and materials in the next generation of their vehicles—seat fabric made from 100 percent post-industrial materials, renewable soy foam seat bases, and the like. So I contacted Ford and spoke with Kristen Kinley, sustainability communications manager. "At Ford, we do believe sustainability is here to stay," she told me. "We are integrating it into our business so that it's built into everything we do and not just an add-on or an afterthought."

In fact, Ford executives recently appointed the company's first senior vice president of sustainability, environment, and safety engineering. In this position, Sue Cischke is responsible for establishing a long-range sustainability strategy and environmental policy. She will help develop the products and processes necessary to satisfy both customers and society as a whole, while working toward energy independence.

"I will be keeping sustainability at the top of the company's agenda," Cischke said in a statement on Ford's Web site. "My position may be a first in our industry, but it mirrors the elevation of sustainability issues—with climate change on the leading edge—in public awareness and policymaking. We view sustainability as both an opportunity and a requirement."

Things were looking up for my article—here was a company whose leaders believe so strongly in going green that they appointed a sustainability SVP.

But, sadly, the euphoria didn't last. I soon found myself wondering if only the firms with billions of dollars in annual revenue have the resources required to make meaningful green strides. Can the little guys achieve similar results?

Along came TriStar Plastics Corp., a small business headquartered in Shrewsbury, Massachusetts, that manufactures high-performance polymers, composites, and self-lubricating bearing materials. Company leaders there worked with enterprise solutions provider SYSPRO to develop a new product called the material yield system, designed for firms that custom cut materials. Custom cutting leads to remnants, most of which end up in landfills. However, with the material yield system, these remnants are returned to inventory, with new part numbers and pricing automatically created.

"We attribute a lot of our success to our SYSPRO partnership and the new software," Richard Cedrone, chief executive officer of TriStar Plastics, told me. In fact, he said that annual sales have more than doubled since TriStar Plastics became a beta site for the material yield system—and with no additional staff members required.

I finally had my story, with numerous real-world examples and inventive strategies from manufacturers of diverse types and sizes. Read the February magazine, and I know you'll walk away with at least one great idea for how you can help your company go green.

Elizabeth Rennie is managing editor for APICS magazine. She may be contacted at [email protected].
MEMBERSHIP NEWS


Data Update
How to update your APICS data....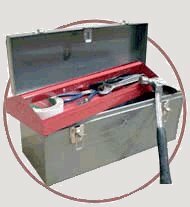 Certification Maintenance
Link to maintaining your status.....

Chapter Statistics
Florida West Coast Chapter Stats....

Student Chapter
News from the Student Chapter....
[Coming soon]

Library
Archive of previous articles....
[Coming soon]




2007 Annual Survey



.